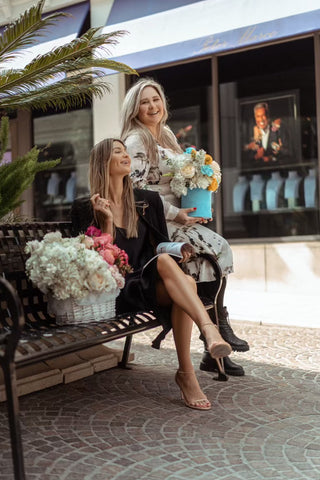 About us
Welcome to Black Orchid flowers Beverly Hills, a premier destination for exquisite floral arrangements that redefine elegance and luxury. With our meticulous attention to detail, exceptional craftsmanship, and passion for creating unforgettable experiences, we take pride in offering a unique floral journey for our discerning clientele.
At Black Orchid flowers Beverly Hills we believe that flowers have the power to transcend ordinary moments and transform them into extraordinary memories. Every bloom that graces our arrangements is carefully handpicked for its unparalleled beauty, fragrance, and grace. We source our flowers from the finest growers and farms around the world, ensuring that only the most exceptional blooms find their way into our creations.
In addition to our commitment to exquisite craftsmanship, we are passionate about providing a personalized and luxurious experience for our valued clients. From the moment you step into our boutique or visit our online store, our knowledgeable and attentive team is dedicated to understanding your vision and translating it into a bespoke floral creation that surpasses your expectations.
Whether you're seeking a captivating centerpiece for a lavish event, a stunning bouquet to express your deepest emotions, or a luxurious gift that leaves a lasting impression, Black Orchid flowers Beverly Hills is your ultimate destination. We pride ourselves on our ability to curate exclusive arrangements that resonate with your unique taste and style, ensuring that each creation becomes a true work of art.
Welcome to the epitome of luxury floral experiences. Welcome to Black Orchid flowers Beverly Hills.
Our Location
208 South Beverly Drive
Unit 201
Beverly Hills, CA 90212
+1.310.422.9654
OUR HOURS

M-F 9am - 6pm
SAT 10m - 6pm
SUN 10am - 5pm