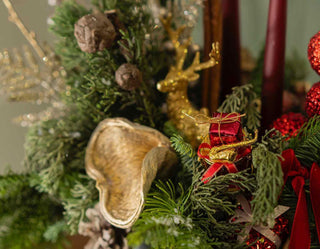 Black Orchid Flowers - Florist in Beverly Hills
When it comes to finding the best florist in Los Angeles, look no further than Black Orchid Flowers. Situated in the heart of Beverly Hills, our talented florists bring love and romance to life with their exquisite creations. If you're seeking a big bouquet of pink roses to express your deep affection, we have you covered.
The love and romance bouquet at Black Orchid Flowers is a true masterpiece, designed to capture the essence of your emotions. Our florists in Beverly Hills understand the significance of every petal, crafting arrangements that speak volumes. Whether you desire a grand display of affection with a big bouquet of pink roses or a more subtle expression of love, our floral artists excel in creating the perfect arrangement for your special moments.
Our commitment to sourcing the finest flowers from local growers and international markets ensures that every creation is a true work of art. The combination of colors, textures, and forms in our arrangements is not just visually stunning but also emotionally resonant. Black Orchid Flowers is your go-to destination for conveying your heartfelt messages through the enchanting language of flowers.